Mega Design Studio
Mega Design Studio is a Dorset based web design & hosting company, located in Poole, Dorset. We specialise in low cost website design for any business and pride ourselves on our customer service. Our aim is to produce the site that you imagined and should you imagine something extra, we will simply add it as and when required. The most important thing to us is that you are happy with the end product and even happier with the ongoing service you will always receive. We do fully realise that the best form of advertising is your recommendation.
Why do you even need a website ?
A website is your 24/7 digital business card that also acts as a public advertising board for your business. As every successful business person knows, it is never a case of you cannot afford to advertise, it is always a case of you cannot afford not to and you will seldom see an advert on television today that does not show a link to their web presence. If you do not have a website you most certainly do need one. Not only is a website the best way to show your business to the world its also the cheapest way.
What will Mega Design Studio do for you?
First of all we will have an initial consultation with you to decide what will be the best type of site for your needs. If you do not already have your own domain name we will find the best available one for your business and register it in your name, this way it will always belong to you and not to MDS. We then set about the task of creating your website, we have known people wait months for their site to be uploaded but we always aim to have a site up for you within a week, it may not be finished but then a website never is, it will be constantly growing to suit your needs but the important thing is your site needs to be live as quickly as possible to get the search engines tracking it. Once the site is up, you will no doubt then think of other things you would like adding and that can be done with a simple phone call, you tell us what you want and we will do it.
Click on any icon to view the website
What MDS customers have to say…
Brilliant Service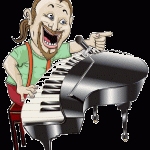 Mega Design Studio have looked after my website for a number of years now. The service is great and I don't have to worry as everything is taken care of for me. Would definitely recommend this company..
Matt Black
Thank you Mega Design Studio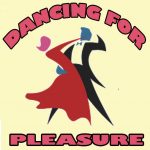 Thank you for making it so easy for me to get my website up and running and for all the additional help you have given along the way. I have had nothing but good comments from my dancers as it makes it so much easier for them to find out what is happening with Dancing For Pleasure.
Barbara Caine
Excellent service…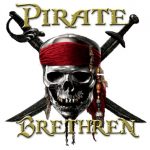 Mega Design Studio produced and maintain our Pirate Brethren website and the service we have received is excellent, there was not technical jargon to try to baffle us, we simply said what we wanted and they did the rest. It is a pleasure to deal with them from start to finish and we know they are always on hand to help if needed.
Pirate Brethren